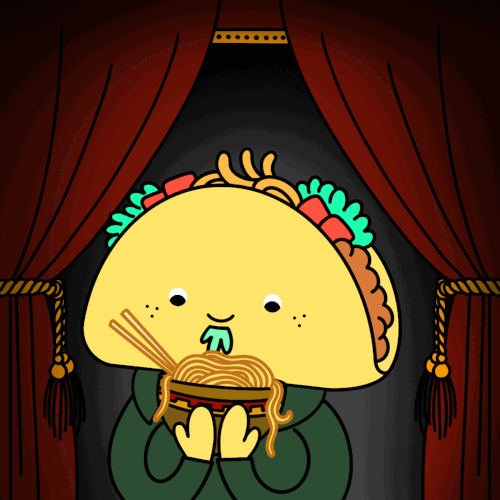 Doodled Tacos are an official pfp (profile picture) collection & the second official collection from the Taco Tribe dropping October 1st on the Polygon blockchain.
8,226 Doodled Tacos with over 400+ unique assets.
10% of all initial sales will go towards our continuous donations to the research & prevention of Alzheimer's Disease.
Who created the Doodled Tacos?
There are three stages to the mint. 
First stage is October 1st to the 2nd, the holder whitelist mint. Taco Tribe holders will be able to mint for 10 $MATIC. 
Second stage is  October 3rd to the 7th, the Hype.day whitelist mint. These whitelisted wallets will be able to mint for 15 $MATIC.
Third and final stage of mint will be the public mint. Everyone will be able to mint for the public mint price of 20 $MATIC.
The first two weeks of mint the project & your d00d will be hidden. On October 14th all minted d00ds will be revealed.
Oh, you deserve some extra guacamole! But in the meantime, you can grab your own Taco by going to our mint page, on the secondary market on OpenSea or our very own $GUAC Market.
Once minting start we will have our collection listed on several rarity ranking websites.
Staking is currently live for the Taco Tribe and will be expanded to include the Doodled Tacos in the future.
Do I have the rights to my d00d?
Commercial Use: Doodled Tacos grants you an unlimited, worldwide license to use, copy & display the purchased art for purpose of creating derivative works based upon the art. As long as you hold the d00d in question you have full commercial & personal rights to use that d00d however you see fit.
10% percent of the initial sales of each d00d will go to the Alzheimer's Association for the research and prevention of Alzheimer's. We have reserved the option to mint tacos for giveaways and contests. The remainder of the d00ds are all for sale. Our charitable donations can be found here.